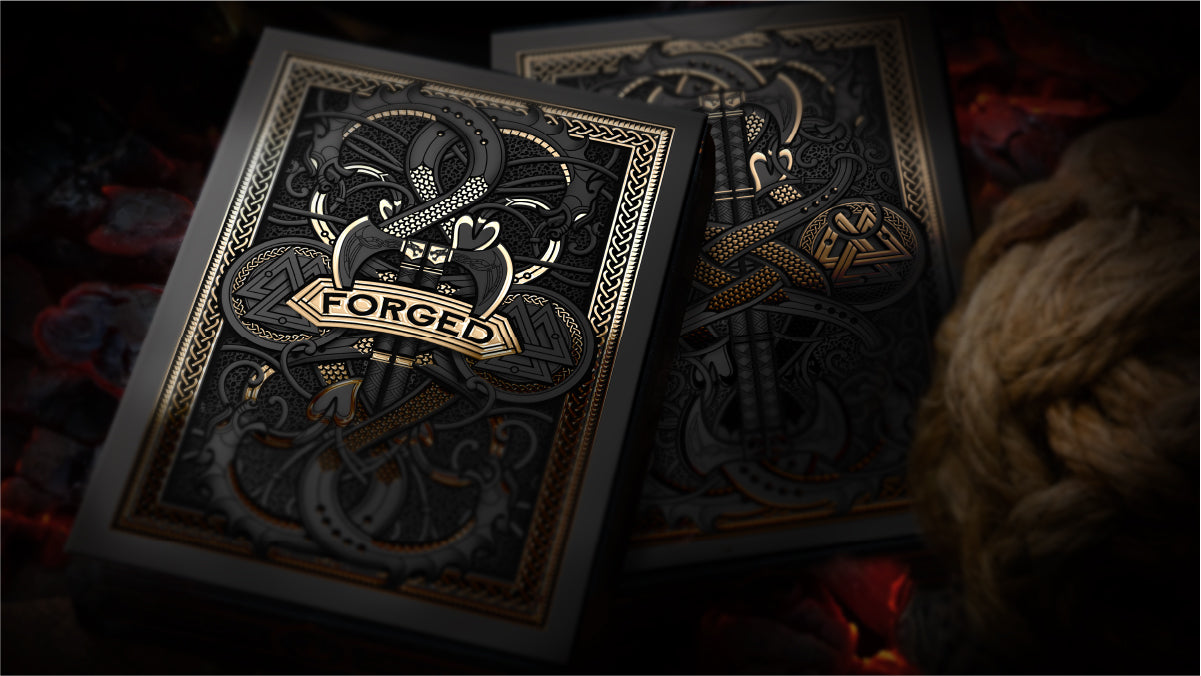 Launching Soon On Kickstarter
Unleash the might of Norse warriors with Forged playing cards! Inspired by the legendary Viking Danish Axe, this deck embodies the spirit of fierce battles and untamed strength. Conceived by Chris Hage and masterfully illustrated by Jody Eklund, every card is meticulously crafted, capturing the raw power and elegance of these ancient weapons.
Feel the weight of history in your hands as you shuffle through the beautifully designed cards, each showcasing intricate engravings of Viking lore and mythology. Forged playing cards are a testament to the indomitable spirit of the Vikings. The Viking Fury deck features gold accents and embellishments which give the cards a metal look as if they were forged themselves.